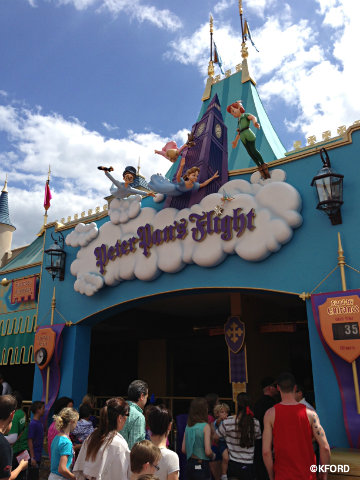 Peter Pan's Flight
Disney may appeal to the tiniest of nuggets all the way up to adventurous adrenaline junkies when it comes to adventure. From traditional and docile rides like Peter Pan's Flight to thrilling and cutting-edge attractions like Avatar Flight of Passage, there's something for everyone in every group.
4. You Know What You're Getting
There's a certain comfort in returning to Disney World again and perhaps even once more. Yes, as I previously stated, Disney World is always evolving, but there are several features that you can count on not to alter. Whether you're staying at a Value or a Deluxe property, you know the hotels will be spotless and pleasant. You know there are plenty of dining options to choose from, including those with special dietary needs. You know that Disney excels at accommodating people with specific diets. And you've got your bets on what the entertainment will be like.
In addition, Disney is very upfront when it comes to ticketing, payments, and dining plans, therefore you can easily plan what your expenses are going to be.