'Something we bonded over'
Amy Gramlich and her sister went to Disney about a dozen times in the last two years, according to Gramlich.
"I was like, 'Why don't we do this every month?'"
Gramlich found out that the journey from Philadelphia to Orlando takes only two hours in 2020, so she traveled for a one-day-only trip to the park.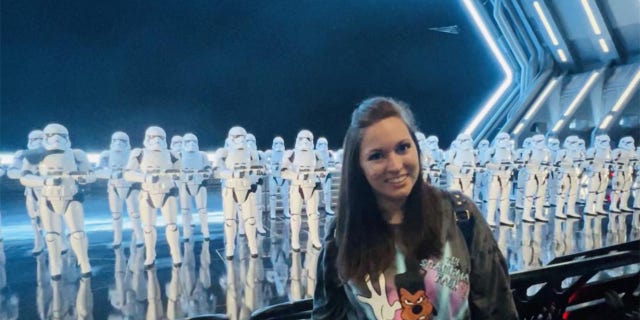 So far, Gramlich and her sister – who lives in Baltimore – have visited the resort in January, February and March. Their April trip is already booked.  (Victoria Daniello)
The resort was the first time for Gramlich since she was three years old.
"This was brand new to us," Gramlich told Fox News Digital.