My nephews meeting their hero, Buzz!
I've been lucky enough to experience this joy — as a guest, as a guest relations cast member, and now, as a Disney blogger.
I've met hundreds of families while working for Disney. Guests celebrating a 60th wedding anniversary, as well as a young family who just found out their spouse was being deployed, were among them. Make-a-Wish youngsters were among the people I met. Couples that got engaged during Space Mountain were among them. Women who had beaten breast cancer were part of the group. Families welcomed perfect report cards, adoptions, 16th birthdays, and memorials to departed loved ones with excitement and delight.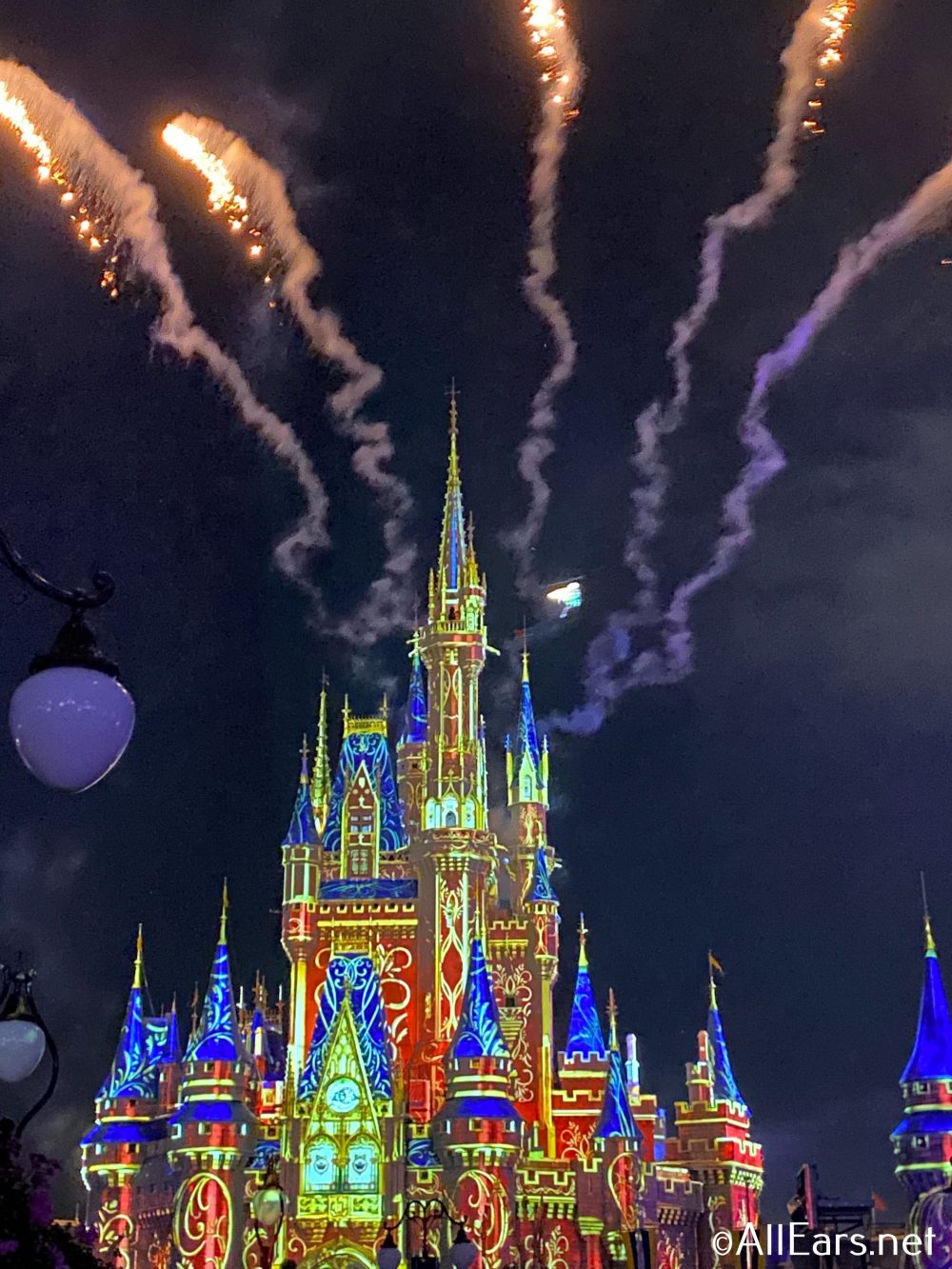 Tinker Bell flying during Happily Ever After
I've gotten several emails from parents who have surprised their children with their first visit, as well as couples on their honeymoon to Disney World. I was once stopped by a family who watched our videos while Dad was undergoing dialysis treatments because planning their Disney World celebration gave them something to look forward to during an stressful period.
There's a reason all of these guests, who are celebrating everything from life's hardest triumphs to its everyday moments come to Disney World. It's joy.