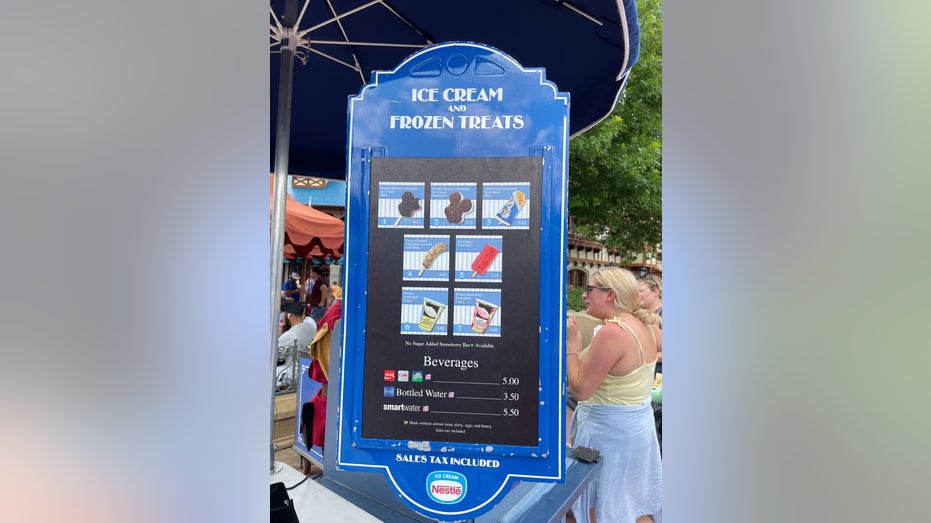 A sign in the Magic Kingdom gives the prices of frozen treats. The famous "Mickey Bar" costs $6.25/bar. (Fox News Digital / Fox News)
Cochran agrees that Disney is now out of the price range of many families.
"My main fear is that more and more individuals are using credit cards to pay for it," he stated. He urged individuals to put aside money in advance of their trip.