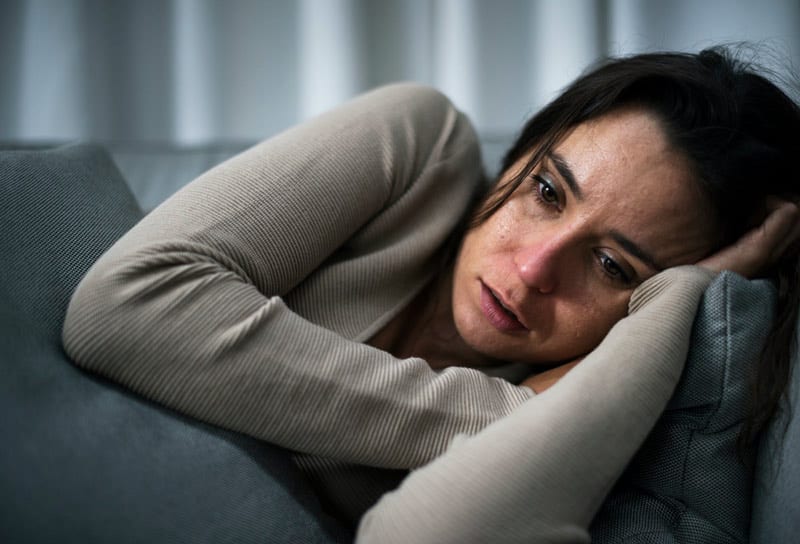 Tips For Women Dealing with anxiety
Anxiety is a state in human life that makes one feel depressed or stressed. The mind is always involved with intangible thoughts, which affects normal or sound decision-making. For women, anxiety may be caused by several reasons, which may include but are not limited to family issues, health challenges, or other complications. However, there are several tips to help you deal with anxiety. This article discusses some essential techniques to deal with anxiety.
Physical exercise to facilitate body movement. Physical activities involve the body and the mind and thus play a critical role in restoring the sense of wellness in human beings and reducing anxiety. In case of anxiety, analyze and determine the best form of exercise that suits your body. It should be fun and enjoyable; some prefer classes or group activities while others opt for solo activities. To accomplish it, it is necessary to have set goals or targets per day or week depending on your physic time. Having short sessions frequently is presumed to be better than a prolonged exercise followed by a rest. Therefore, setting up 10-20 minutes of workout will help refocus other issues. The outcome of activities is not immediate, and thus, it is crucial to have patience with the exercise program. People are different, and their body's response to physical exercise is not an exception.
Ensure you get enough sleep. Sleeping is very important for people dealing with anxiety, especially women. Sleeping is a form of rest that helps all the parts to relax and repair the worn-out cells. Nourishment of the body and mind happens when you are resting. Therefore, the quality and quantity of sleep matter. It is recommended to have at least 8 hours of uninterrupted sleep for you to deal with anxiety. If you are having trouble sleeping, ensure you leave your phones in a distant place, always adhere to your sleeping schedule, make your bed comfortable and maintain a cool temperature in your living room.
Reduce the uptake of caffeine and alcohol. These are stimulants and can lead to an increase in anxiety. Therefore, women with the disorder should avoid them entirely or avoid intake of some foods and drinks with these ingredients.
It is advisable to take some time and rethink the cause of anxiety. Schedule your worry time. This helps determine the stumbling block for women and establish a possible solution to the bothering issue. The best solution to the problem disturbing you is yourself. Therefore, having a worry session to focus on the issues making you anxious can be the best way to deal with them.
In case you are anxious, take a deep breath severally as you release. It is a simple form of relaxing because it has an impact on the mind. To achieve this, lie down on a flat surface and place one hand on your belly and the other on the chest and start a slow breath. Continue with the process severally until you feel your mind is well relaxed.
Always be the boss of the thoughts that crisscross your mind. It is vital to Chan away from the negatives thoughts because we are entitled to maintain positivity. When you address your fears, it becomes easy to handle anxiety.
Adopt a progressive muscle relaxation activity by taming tense muscles. Use simple exercises such as tightening them for few seconds and then let them go. Focus on different sections overtime to cover the world day.
Spend time doing social community work. Anxiety ends when you do good since it triggers the mind due to joy feeling. Therefore, to release the burden in the head, it is critical to volunteer for community service.
Note down the leading causes of panic or worry that make you feel anxious. Noting then is an essential thing because next time they happen, your body and mind are prepared to handle the anxiety. Determining the triggers of anxiety requires either a therapist or yourself. Some of the causes include smoking, alcohol consumption. Some triggers may require specialized training, such as a therapist. If you establish anxiety triggers, it is always right to limit your exposure to them or stressful environment.
Write down your thoughts. It is an easy way of letting it go and removing it from your head; writing translates your bodily frustrations into words. It accords the affected person time to review the challenges and find a solution to them. Besides, some people write the issues and become the first step of healing from anxiety.
Adopt cognitive-behavioral therapy (CBT). It helps people to understand different ways of solving anxiety-causing situations. Sometimes, engaging therapists is essential since they can change negative thoughts and behaviors before it pops up.
Have a regular meditation. When meditation is done regularly, it strengthens the brain in such a way that it dismiss anxious thoughts. Meditation can be done through several activities or by sitting still and concentrating. If it is difficult to focus, try to do some simple tasks.
Handling anxiety requires extra body energy. Therefore, affected persons are advised to take some supplements and still maintain a healthy diet. It is believed that supplements can be utilized to end anxiety. Some of the essential elements include lemon balm, omega-3 fatty acids, valerian root, green tea, and dark chocolate (moderation). It takes time for the body to respond to nutrition issues. It is equally important to seek doctors' advice before making any decision.
Maintain your body and mind healthy. This is achieved chiefly through regular exercise, consuming a balanced diet, sleeping well, and maintain a close connection with friends.
Seek medical advice. If the anxiety is severe enough that your mental health practitioner trusts you would benefit from medication in a health care facility, it is vital to honor the advice. The doctor analyzes the directions which can be used in your case depending on your symptoms and the previous medical history relating to anxiety if available. Therefore, solving anxiety solely depends on information shared with the medics for them to analyze and advise accordingly.
Other measures include: sharing with a close friend the frustration and tensions and the challenges you are currently experiencing. Friends are met to be supporting pillars and always to give a sense of humor in a challenging situation. Swimming, massage, and games also are activities which can help solve anxiety issue though mind relaxation.
Stats generated by UK Wellness and also Security record reveal that over 520,000 individuals in the UK were reported to have actually been enduring from either job associated tension, anxiousness or anxiety. With these Data in mind it is not tough to see why even more and also even more individuals are looking for stress and anxiety help, anxiousness problem therapy as well as anxiousness and also clinical depression therapy.
To make it possible for individuals to live better as well as much healthier lives it is crucial that they find out exactly how to take care of tension in their life and also find out exactly how to help anxiousness. Among the largest reasons individuals with stress and anxiety experience signs and symptoms and also feelings for extended time periods results from their absence of understanding of anxiousness. Include in this culture's adverse preconception of 'psychological health and wellness' problems, together with lots of are afraid prompting tales made by the media, many individuals hesitate to speak up as well as endure in silence, typically experiencing anxiety signs consequently.
Stats aim to ladies enduring much more from stress and anxiety as opposed to males, it is prominent idea that this is totally due to guys being much more hesitant to talk openly regarding their troubles. By making use of all-natural treatments for stress and anxiety and also with the ideal help as well as advice all Anxiousness problems consisting of Social Anxiety, PSTD as well as GAD can be gotten over.