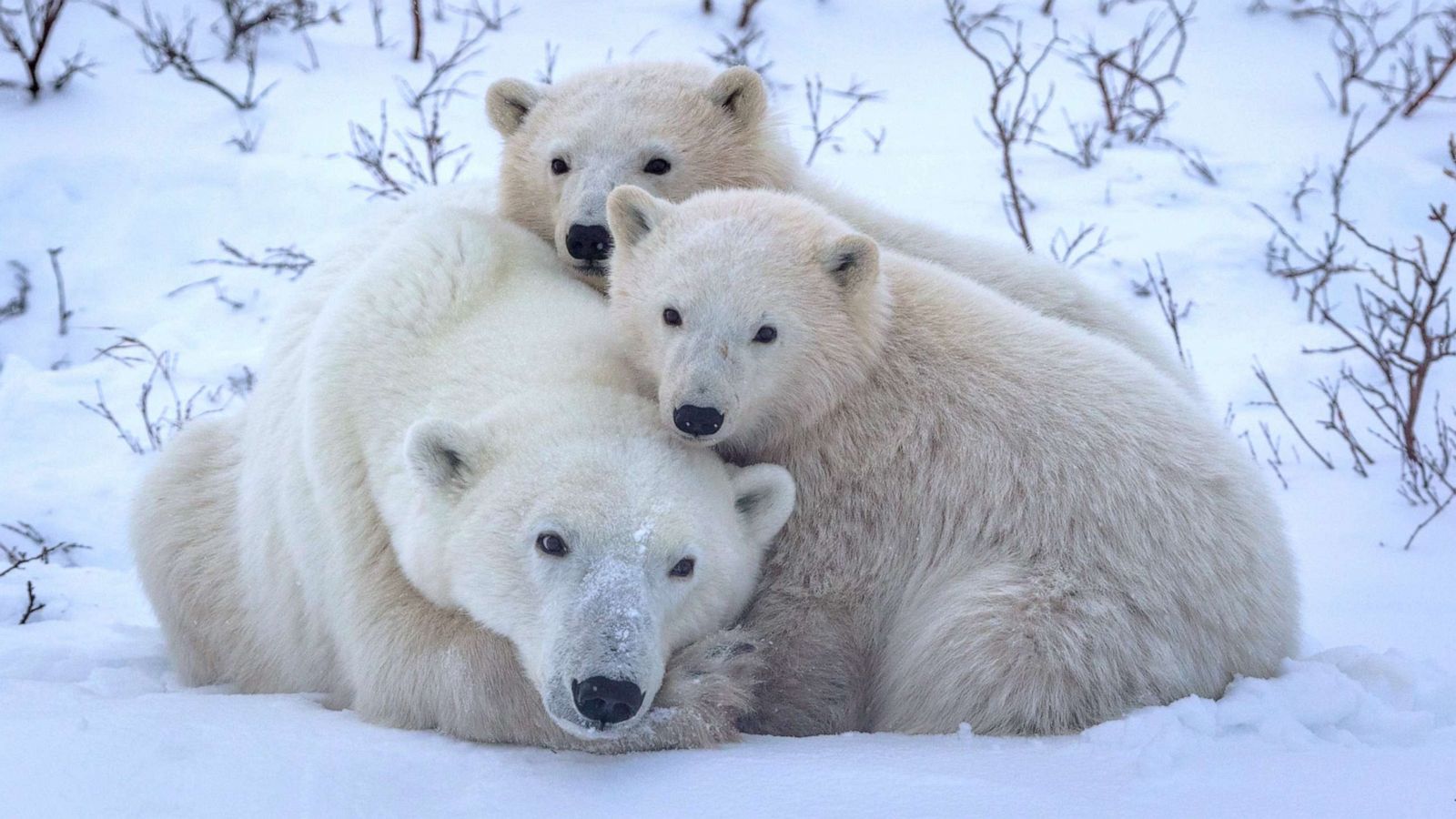 This week, on the second largest island of Norway, there was a magnificent sight: a female bear with her two cubs, who had just emerged from hibernation.
According to scientists who track these bears, the mother bear is 11 years old and in good health, which is fantastic news given the current threats to the species.
While the ice sheet these bears rely on is in better condition in 2022 than it was previously, the long-term trend continues to be downward — winters are not replacing the lost ice and their hunting and traveling are being affected.
"What we believe is that if there is less, and less sea ice, and more and more bears, at some point they will start to struggle, and you'll have fewer of them," Dr. Jon Aars from the Norwegian Polar Institute said.